About REC

Welcome to Research Evaluation Consulting (REC)! Our company is a Colorado-based consulting firm that provides quality research and evaluation services to purpose-driven organizations. Our clients include non-profit organizations, foundations, associations, educational institutions, government agencies, and for-profit organizations. We believe in developing strong and lasting relationships with our clients built on trust, mutual respect, and collaboration.
REC represents an integrated team of research and evaluation professionals who bring their expertise in both quantitative (e.g., surveys, statistics) and qualitative (e.g., interviews, focus groups) methods. REC also partners with experts in nonprofit management, research, evaluation, marketing, and information technology to ensure that we provide the best services to our clients. We have the capacity for small, medium, and large projects. Our approach is to serve as your trusted advisor, helping your organization make meaning out of the numbers and stories. We implement best practices to deliver results you can trust.
REC works with our clients to thoroughly, objectively, and accurately measure and quantify their impact. We bring our expertise in research and evaluation  methods and let our clients bring their subject matter expertise to each project. Through regular and consistent communication, we keep our clients updated on every facet of the project. We understand the value of good data and work with our clients to collect data that matters.
Through our services, we help clients:
Leverage existing data for funding purposes and marketing materials

Determine the effectiveness of programs and services

Develop and improve programs and services

Collect new data using the right metrics

Identify organizational needs and priorities

Make data-informed decisions
Use findings to facilitate, strengthen, and promote effective organizational practices

Create strategies that promote organizational sustainability

Interpret results, so that appropriate strategies can be implemented
About Annette!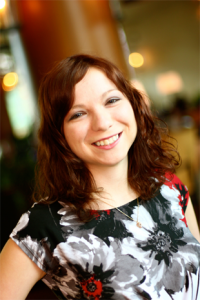 Dr. Annette Shtivelband is Founder and Principal Consultant of REC. She received her PhD in Applied Social Psychology with a specialization in Occupational Health Psychology from Colorado State University. Dr. Shtivelband has over a decade of experience working with over 100 organizations as a researcher, evaluator, and consultant.
Annette is passionate about helping her clients succeed. She works with her clients to systematically, strategically, and thoroughly measure their impact. Annette has expertise in a variety of areas including program evaluation, health and well-being, scale development and validation, training, employee engagement and retention, education, and organizational change. Annette enjoys diving into new content areas and loves working with a variety of organizations.
Dr. Shtivelband values the expertise of her clients and views every relationship as a partnership. Annette is friendly, bright, and insightful. She works hard to exceed client expectations and produce quality results. To learn more, check out her LinkedIn profile!